Tory Delights
11/06/2010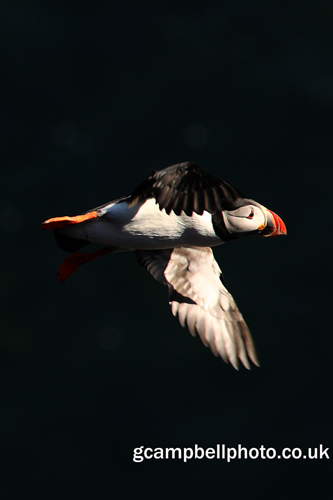 A Memorable Island Trip
An excellent weather forecast and chance at a day off work meant I finally got out to Tory Island nine miles of the north west coast of Donegal.

This is truely a remote outpost in the North Atlantic - only two and half miles long and three quarters of a mile wide, has with it's resident population endure the full force of an ocean. For this trip though the seas could have been much calmer and I was treated to a range of seabirds on the ferry trip over including views of European Storm Petrels.

On the island I walk to the east end of the island, the first time I have gone that direction. The cliff top walk was nothing short breathtaking stunning views coupled with the element of risk was magical.

The shear cliffs were home to Razorbill, Guillemot and Fulmar, whilst the more gently sloping upper slopes hosted Puffins. Chough patrolled the island whist the Rock Doves tried to avoid the attention of the Peregrines.

To rear of the village at least three Corncrakes were heard and one was seen taking brief flights between areas of cover only to disappear.

Sadly there was just not enough time on the island for a day trip to explore all the aspects of island including the wetlands with breeding waders, I guess I will have to go back!