North Antrim - Whats Missing
23/09/2011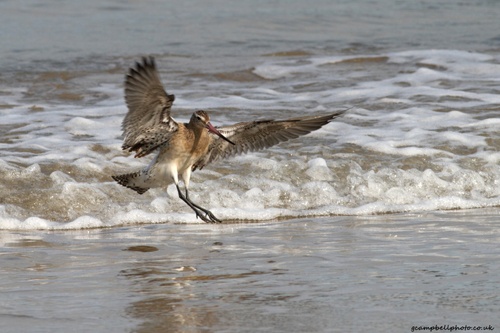 When Common Birds are Unusual
Since moving to the North Antrim coast nearly six years ago I have grown to love the place. In my younger days I thought of it as a barren expanse from a wildlife point of view. There was always somewhere better to visit, with more interest or the chance of something unusual. I was wrong, very wrong!

To live in this area and see the day to day changes and delve deeper into wider natural history around me has opened my eyes to new fascinations on my doorstop. The array of habitats on offer in such a small area is bewildering. With a few miles you can rise from a sandy beach to hilltop moors and bogs, though sand dunes, limestone cliffs, wood glens and species rich farmland. Clean water flows down the multitude of rivers and stream supporting a host of life.

Perfect? Well not quite. There is one habitat I do miss. Absent for the very reasons I give above. The sudden rise in altitude means there are few major rivers and combine with the rocky coastline there is no real opportunity for extensive estuaries to form. No estuaries result in few wading birds. The sandy beaches can support Sanderling and Ringed Plover, the pebble beaches Turnstone and rocky shores Purple Sandpipers, all species I love to watch and photograph. But you won't often find mass flocks of Knot, Godwits, Golden Plover or even Dunlin up here. To see these species I normally have travel a little further to the Bann Estuary, Lough Foyle or beyond. Normally, though not always.

At this time of year wader migration is in full swing and birds exhausted from crossing the North Atlantic will sometimes put down where they can. They look for the nearest suitable place to rest and if possible feed before moving on. Iceland, where many of these birds arrive from, is more than 800 miles away across the sea, with no stop off points. Add the strong winds we have been experiencing and the birds really can turn up almost anywhere.

One wader species I don't come across too often is the Bar tailed Godwit, though this week I found one with a flock of Oystercatchers on a beach on the north coast. This species is one of true wonders of the natural world. A female with a satellite transmitter was found to have flown 7,145 miles (11,500 kilometres) nonstop over the Pacific from Alaska to New Zealand, without taking a break for food or water in only nine days!

The bird I observed and photographed probably came from breeding grounds in northern Scandinavia, a considerably shorter distance though still a daunting migration given the recent storms we have experienced. Bar tailed Godwit aren't particularly rare, and often I scan across them in flocks of waders barely noticing them on some sites. So I don't get the big numbers of some if these birds at home, but maybe it is more of thrill to see just the one here because it is unusual.